Meet the antiquarian booksellers accepted as members of the ABAA in 2022.
Full Members: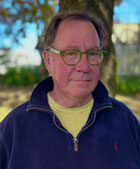 Scott Brasseur, gallerybfa
Scott Brasseur originated in central West Virginia but now resides in western Pennsylvania. After graduating from WVU with a marketing degree in 1984, he spent the next 20 years travelling the U.S. in corporate sales and marketing. After collecting and selling antiques "part time" for most of his life, he finally succumbed to the antiques lure and traded in his job in 2003 to start his business full time. Operating the business under the name gallerybfa, Scott conducts his sales both online and as an exhibitor at shows. His focus is on unique items and historic Americana which includes photography, archives, manuscripts, ephemera and U.S. flags. He particularly enjoys researching an archive, often giving the subject a chance to finally be heard after so many years of obscurity.
James Cummins III, James Cummins Bookseller
James began work at Maggs Bros in London after college and continued at Bloomsbury Auctions as the head of Bibliophile sales in New York. He joined the fold in 2009 and runs day-to-day operations in New York. James is a member of both the ABAA and Grolier Club.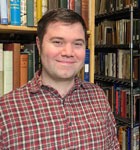 Norman Graubart, Cleveland Book Company
Norman Graubart is a second-generation book dealer, the son of 5-decade ABAA veteran Cliff Graubart of the Old New York Book Shop in Atlanta. In his father's tradition, Norman is a generalist with wide-ranging interests, ever on the trail of good books, ephemera, and archival materials through house calls, estate sales, and book fairs. Norman never worked directly for Cliff in any official capacity; he got his start with occasional work at A Cappella Books in Atlanta, and then enjoyed a whirlwind experience of a summer internship at Between the Covers. After a few years' detour in publishing in New York, Norman moved to his wife's hometown of Cleveland, Ohio, to open up his own business, where he has been a busy scout ever since. While he is happy to make appointments for in-person browsing, these must be made well in advance, as he works out of his home, and his shelved inventory is organized by number, rather than subject.
Olivia Kraus, Ursus Books
Olivia Kraus is a third generation book dealer who joined Ursus Books, owned by her father, Peter Kraus, in 2013 after practicing law for almost a decade. She is the director of the print department, formerly run by her late mother, Evelyn Kraus, and has overseen its transition from a speciality in botanical illustrations to a new focus on fashion and design. She shares her father's passion for unique and beautiful illustrated books and has travelled with him around the world, from Japan to Moscow in search of exciting new inventory.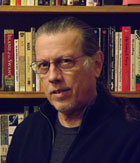 Nathan Montoya, Village Lights Bookstore
Born into a family of musicians and educators, Nathan Montoya earned a BA in Psychology and Religious Studies, a BA in Biology (Certificate in Environmental Studies), and an MS in Ballet (Cognate in Opera Stage Directing) from Indiana University. He drove a taxicab in New York City and managed the legendary Café Figaro in Greenwich Village while training with the Harkness Ballet, Alvin Ailey, and Martha Graham. He performed with the Martha Graham Ensemble and the Pearl Lang Dance Company, taught master classes through Germany and the UK, and danced as a soloist with the Landestheater Detmold and Ballett Giessen, also serving as ballet master and choreographer. Back in the States, he served seventeen years as a professor in the Meadows School of the Arts at Southern Methodist University. He now practices the traditional Japanese martial art of Aikido. Nathan entered the professional book trade in 2008, when he and his wife established Village Lights Bookstore in Madison, Indiana, dealing in new, used, and rare books.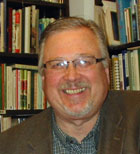 Kent R. Petterson, Terrace Horticultural Books
A lifelong Minnesotan residing in Minneapolis, Kent Petterson came to the book trade via the garden. With a family raised and a successful career in the electrical construction industry behind him, Kent's interest in gardening evolved via information seeking and useful books into a part time book business that eventually became full time in 2007. He continues to garden flowers, fruit and vegetables at home and at the bookstore.
Wild plants and insects are welcomed in his landscapes which are managed based on ideas described by D.Tallamy in his 2007 book Bringing Nature Home. These interests have pulled the bookstore into natural history and related subjects such as wild plants, birds, forestry and cryptogams (generally plants that reproduce via spores instead of seeds - mushrooms, algae, and lichen etc. Most of the best gardening and nature writing has been in the late 19th Century and forward. Books, journals, seed catalogs, artifacts of gardening and other ephemera from this time frame have been his primary focus. Recently Kent has expanded his bookstore in St. Paul, MN with the addition of rare books in his new Rose Room at the shop. Along with membership at ABAA, website terracehorticulturalbooks.com, new promotional activities and book fairs, he has expanded business possibilities even as challenges still remain in the book business.
Visitors are welcome by chance or appointment at Terrace Horticultural Books, 503 St. Clair Ave., St. Paul, MN 55102. A gardening and nature experience awaits as you explore his varied bookstore experience.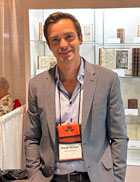 David Rueger, Editio Altera
After cutting his teeth with Martayan Lan (New York) and Inlibris-Gilhofer (Vienna), David Rueger now operates independently as Editio Altera. In this 'second edition' of his career, he is continuing to focus on early books and ephemera of institutional interest, and embraces most European languages with enthusiasm. As of November 1, 2022, David can welcome visitors to a cozy gallery on the main street of Bronxville (Eastchester), NY--a short 35-minute train ride from New York City.
Associate Members:
Zachary Green, Second Story Books
Zachary Green studied philosophy at St. John's College, but his head was so in the clouds that he fell head-first into the book trade. He grew up attached to books, coming home with stacks from the library to add to the stacks he had just bought, and a peek into his bag will still find him with multiple books at all times.
Zachary has been associated with Second Story Books since 2015. He currently is the co-manager of the Washington DC location, where he assists with appraisals and bookfairs, curates specific special collections, and is responsible for training the rare- book catalogers. He loves teasing out the history of an object and finding new puzzles to be solved.
He is a jack-of-all-trades in both collecting and responsibilities, with a personal collection primarily consisting of Anne McCaffrey and books that make him go "huh, that's weird."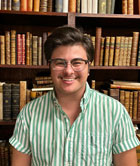 Javier Ortega, Michael R. Thompson Rare Books
Javier Ortega has been employed at Michael R. Thompson Rare Books since the summer of 2019. He was hired by Carol Sandberg after graduating with a Bachelor's degree in English from Scripps College in Claremont, California. While attending Scripps, Javier worked as a cataloguer and archival assistant at the Ella Strong Denison Library. He developed an appreciation for rare and unusual books while working with collections of poetry, artist's books, Latin American literature and history, women's studies material, and more.

Javier was raised in Flagstaff, Arizona and Masaya, Nicaragua, and now hopes to bring a multinational and multiethnic perspective to his work as a bookseller, poet, and artist. He lives in the Los Angeles neighborhood of Koreatown.

Kiley Jordan Samz, Rootenberg Rare Books & Manuscripts
Kiley Samz has worked in the rare book trade for the last nine years. She graduated from Duke University with a double major in Classics and History and went on to receive her M.A. from Fordham University in Medieval Studies with a concentration in Manuscript Studies. She is now a full-time cataloger and bookseller at Rootenberg Rare Books. Her responsibilities include purchasing books for inventory, writing catalog descriptions, interfacing with customers, and making sales calls. She will gladly work on anything old and rare, but her areas of particular interest are witchcraft and the occult, natural history, pseudoscience, and medicine. In her free time, she enjoys reading, running, cooking, needlework, and watching terrible reality TV. She lives in Durham, NC, with her miniature dachshund, Joseph Moxon.
Ashley Wildes, Between the Covers Rare Books
Ashley Wildes has worked at Between the Covers for the last 12 years. She catalogs a little of everything from books to archives, assists clients, and exhibits at bookfairs. Most days find her immersed in photo albums, scrapbooks, and letters, or other primary source material.